EDIT MAIN
Transition from School to Adult Life
---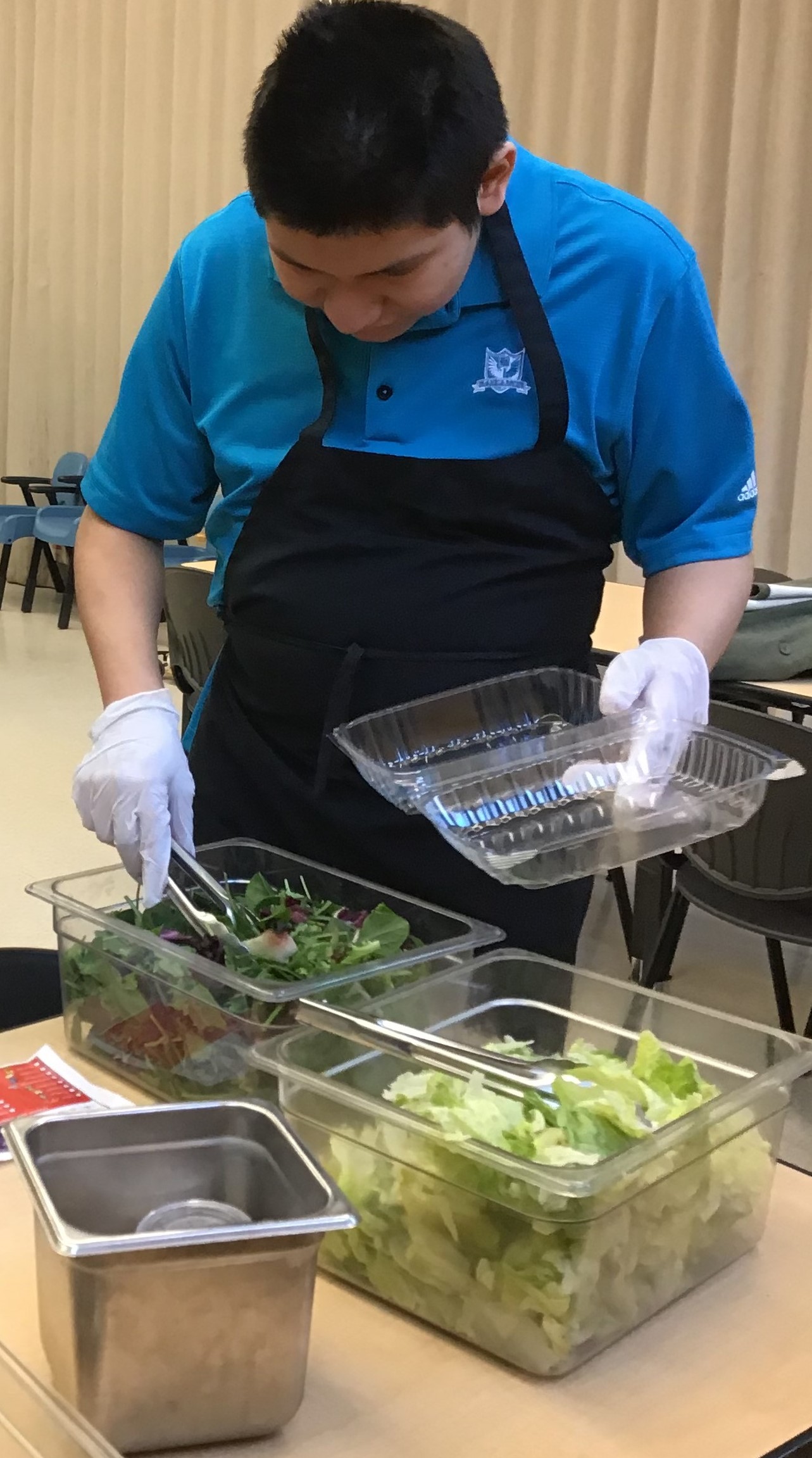 Hawkswood School helps students and their families prepare for future independence before they leave school, to provide a seamless transition into adult life. Hawkswood School uses a Person Centered Approach when setting up an appropriate transition program for our students. Students may be preparing for a range of life opportunities including employment, volunteer experiences, higher education, trade schools and adult programs.
While Hawkswood School's curriculum includes regular instruction for students of all ages in a wide range of skills that help them to be more independent at home and in the community, formal transition services begin at age 14.
Hawkswood School has many programs to teach important skills that will help our students successfully make the transition to adult life. Those programs include the following:
In-House Job Enclaves (IHE)
Apartment Living Classroom
Work Center Classroom
Transition Community-Based Instruction (TCBI)
Structured Learning Experience
Graduate Group
In-House Job Enclaves
In-House job enclaves (IHEs) are jobs completed within the walls of Hawkswood School for limited blocks of time during the school day. IHEs are available for students ages 14 and older who meet certain criteria to be art of the program. Assessments are performed by teachers and SLE staff. Virtually all student workers who eventually participate in the community at SLEs (Structured Learning Experiences), begin with an IHE.
Teachers, therapists, or paraprofessionals serve as IHE managers, and use lesson plan guidelines to most effectively implement rules and regulations of the IHEs. Appropriate Dress Wear (ADW) and daily living and work skills are taught.
Data is collected and recorded by managers daily, weekly or monthly based on needs according to the student's IEP goals and/or task analysis. Data is shared among the manager, teacher and SLE Coordinator. IHE data is reviewed monthly.
Apartment Living Classroom
Hawkswood School facilities include an Apartment Living Classroom, used to teach and generalize personal care and independent residential living skills. Daily living skills such as making a bed, watching television, playing video games, cooking meals, maintaining a clean environment and proper utilization of work spaces are taught in this classroom.
Work Center Classroom
The Work Center Classroom is designed for students to begin to work on job readiness skills. Some of the activities and materials available in the Work Center mirror community job placements where our students in the SLE program intern. The tasks set up in the Work Center give our students the opportunity to practice and develop job skills in the school setting.
Transition Community-Based Instruction
Transition Community-Based Instruction (TCBI) is sustained and repeated individual or group instruction that takes place in the community, and introduces students to community settings to teach appropriate social behavior, communication, appearance and how to meet community expectations. TCBI is a research-based and scientifically proven best practice that facilitates the transition to adult life for students with disabilities.
TCBI is offered to students ages 14-21.
TCBI provides "real life" opportunities to teach various skills included in each student's IEP goals, and involves teaching individual and small groups of students both academic and independent living skills during activities that occur naturally in the community. TCBI and in-school instruction are coordinated to reinforce student learning of academic and functional skills needed as adults.
Examples of TCBI instructional contexts include using public transportation, eating at restaurants, using the library, shopping at retail stores, using the bank, doing laundry at laundromats and participating in recreational and other leisure activities in the community.
Community Graduate Group
Community Graduate Group is a supervised outing into the community where students visit local businesses and participate in community activities. Job Coaches are provided to support the students and to assist them in learning and developing specific social routines and reinforce community living habits. Community Graduate Group is offered for students who will graduate at the end of the school, and meet specified criteria.
Structured Learning Experiences
As part of transition, students ages 16-21 who meet certain criteria may participate in unpaid internships at business worksites in the community. These structured learning experiences (or SLEs), are supervised educational opportunities linked to the Common Core and the student's IEP goals and objectives.
SLE's are designed to provide student interns with real life experience in handling requirements and responsibilities of specific job skills. Hawkswood School develops and provides individualized intern experiences to help the student gain employability skills and make appropriate and effective career and educational decisions for the future.
Supervision
An SLE Coordinator and Job Coaches supervise interns during this transition program. Daily reports, evaluations and reflections are documented to ensure the SLE highlights and effectively documents the student intern's strengths and job readiness skills. In this way, student interns grow and improve their skill sets, and are able to make informed educational and career choices when the time comes.
Community Connections
Hawkswood School has strong and long-term relationships with business partners in the community, and works closely with them to provide unpaid career exploration and develop workplace readiness skills for our young adult students. Interns participate in hands-on job tasks at business locations in the community, and develop employability skills in non-hazardous occupations.
Hawkswood student interns work directly with employees of the businesses during the partnership. Businesses establish a staff mentor on site to oversee interns' progress in direct collaboration with Hawkswood's SLE Coordinator and Job Coaches. Job coaches work on site to support each student.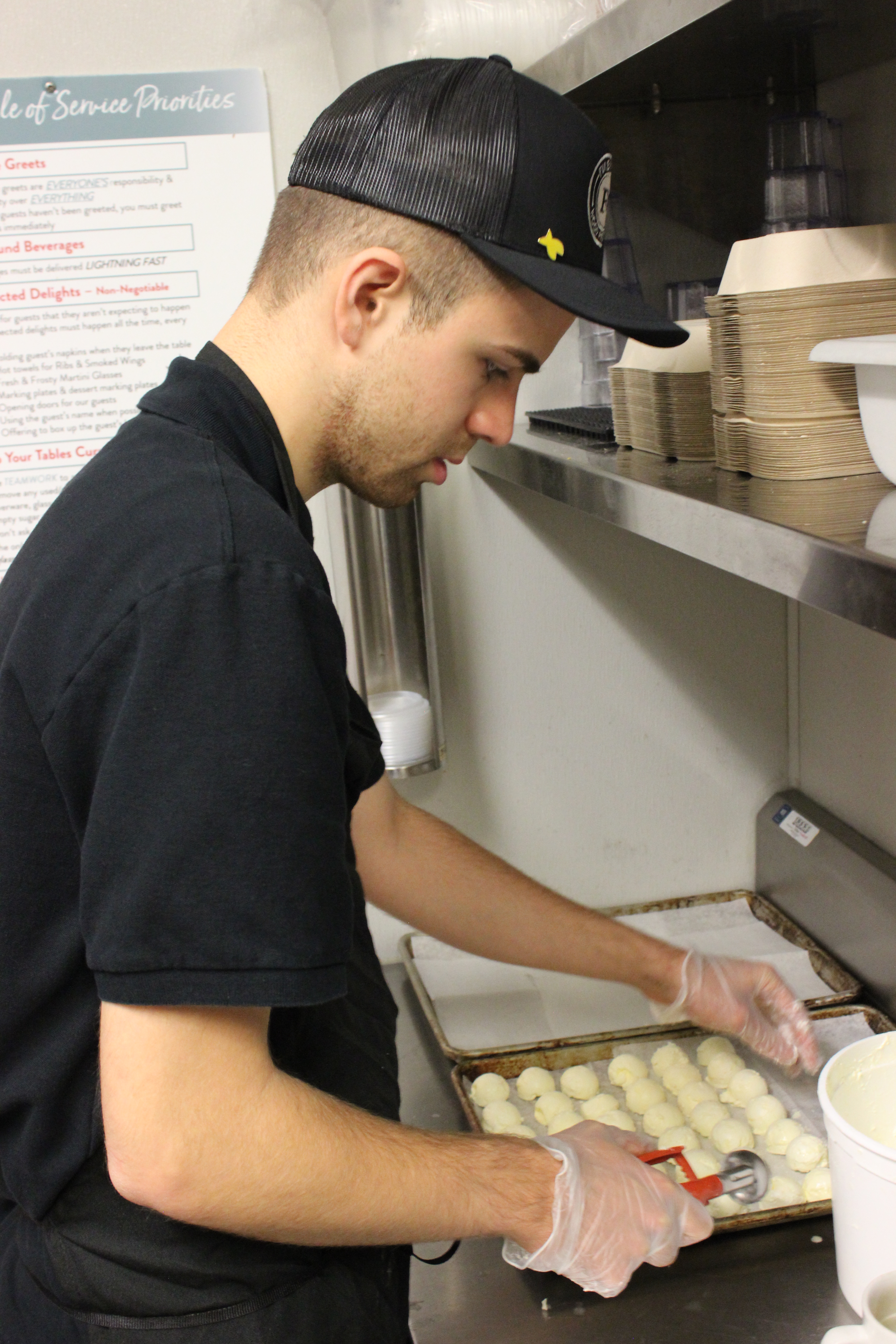 Placement
An intern's schedule is developed collaboratively between the business site and Hawkswood School. SLE's occur between 9am – 2pm. Transportation is provided by Hawkswood School to and from local job sites. Interns may typically work between one-to three-hour shifts, typically one to two days a week. Placement is rotated every six months or on a yearly basis.
Shuttle Shopping takes place prior to a student completing a Structured Learning Experience. The following organizations are locations for Shuttle Shopping:
The following businesses are currently working with Hawkswood School and providing onsite Structured Learning Experiences for our students:
Applebee's
Barnes and Noble
CDS
Taste of Italy
Foodtown
Home Goods
Illiano's Restaurant
Lunch Break
Firebirds Wood Fired Grill
Marshall's Shrewsbury
Max Challenge
We deeply appreciate our community partners and the support they are providing for the professional and social development of our student interns.
Preparation for Adult Services
Our trained staff has years of experience navigating complex adult service systems, including the New Jersey Division of Developmental Disabilities, Division of Vocational Rehabilitation, and benefits and health care systems including Social Security, Medicare, Medicaid and more.
We help families and students learn to manage personal care services – self-directed services – and to become their own advocates and service managers. We help students and their families make the adult services connections they need before they leave school, to help ensure a seamless transition.
Our ultimate goal for each young adult who attends Hawkswood is a broad life, filled with connections and relationships at home, at work and in the community.