Get Excited!!! Information regarding Spirit Week which will take place February 24-28, will be sent home on Tuesday. Check those backpacks! Thank you!

"Class 1W and one of our friends from Class 9 had a BLAST wheelbarrow walking, bouncing a ball back and forth, and tossing colored beanbags into rings during our Movement group! Students worked hard on taking turns with friends, sorting colors, and on many of their individual therapy goals all while laughing, playing and having SO much FUN!!"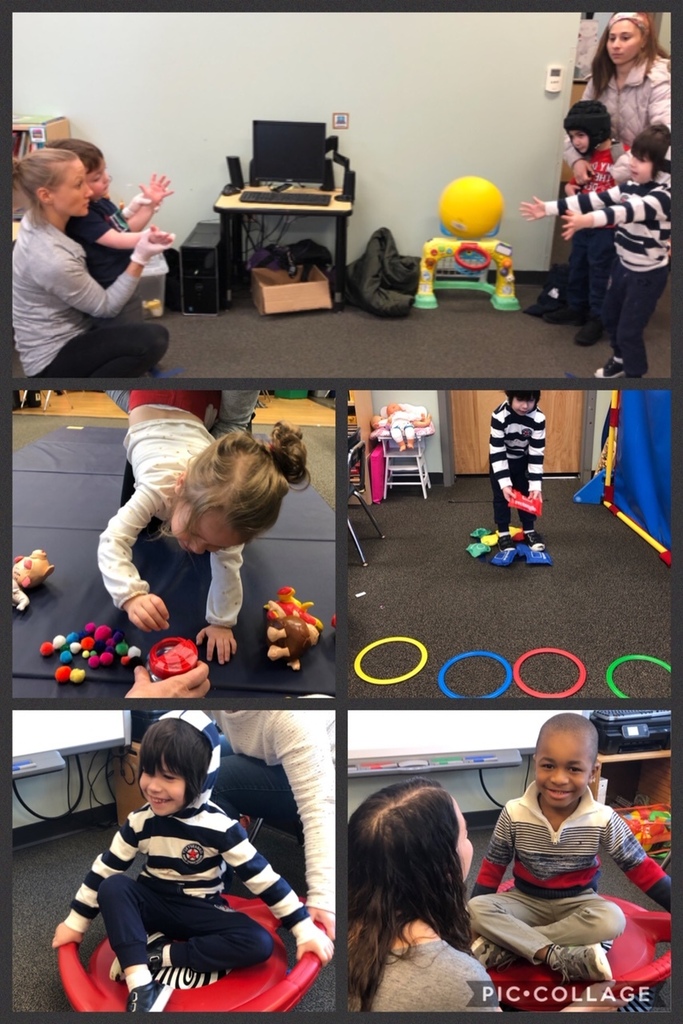 Hawkswood School continues to celebrate International Week! Check out Class 10 learning about Egypt one day and Mexico another! They learned about Egyptian culture, some music, the pyramids, and made Egyptian headbands typically worn by the pharaohs in ancient Egypt.   To celebrate Mexico, they discussed the culture, watched a video on their culture, food, lifestyle, etc. Finished up by making fresh guacamole with avocado, fresh squeezed lime juice, tomato, and onion. Yum!

Buddy Day fun photos continue!! Classes 3w and 7w read about gingerbread jobs, and made their own gingerbread people. The group played a game at the SMART Board answering questions about what they read so they could dress their gingerbread person. They also made gingerbread play dough. Everyone had fun making new friends! Awesome job, kiddos!

Class 7 and Class 10 enjoyed Buddy Day. The students watched a video about Seasons and the Earth and learned about winter weather. Afterwards, the students measured and stirred the ingredients to make their own "snow". Everyone hypothesized how it would feel. They each touched the snow to see if they were right in their guess. Great job, all!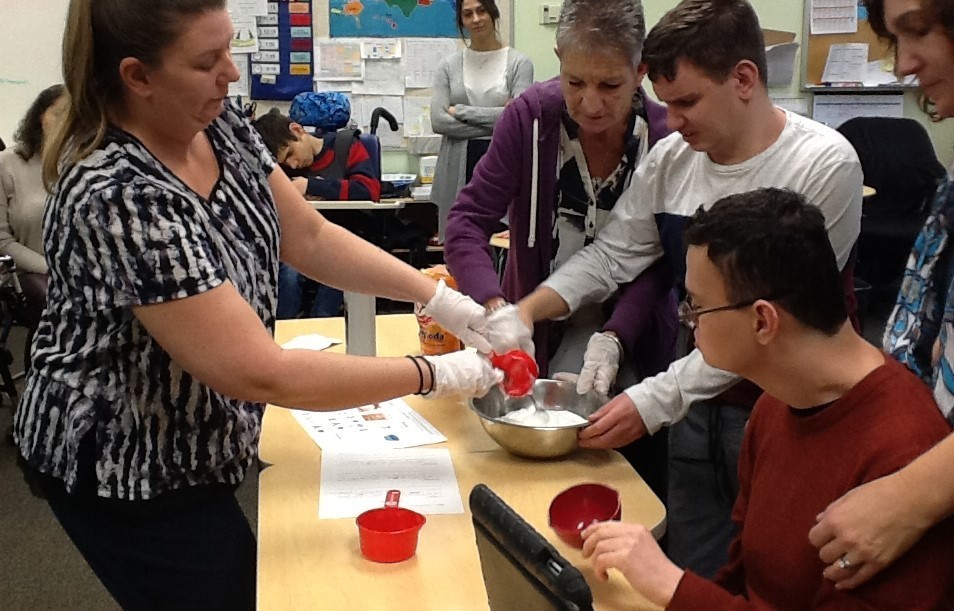 Class 14 wanted to start off the new school year on a positive note! Students walked around the school greeting friends and staff members - the chalk board was a fun idea that we got from our presenter, "Stand Tall Steve!" The students of Class 14 would like to wish a Happy School Year to the entire Hawkswood community!